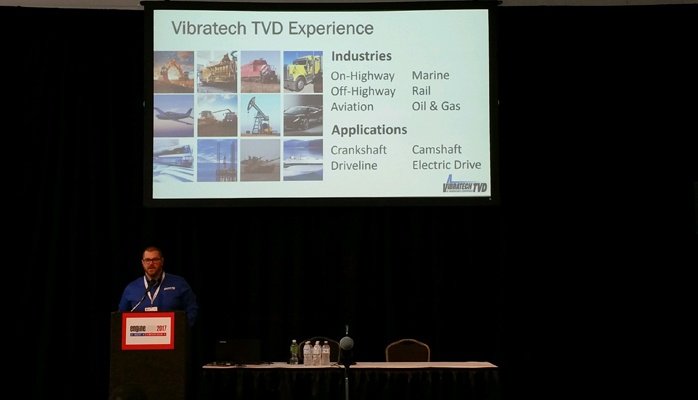 2018 Engine Expo - Novi is approaching. The North American showcase for the latest in engine technology takes place Oct. 23-25. Held at the Suburban Collection Showplace in Novi, Michigan.
Vibratech TVD Product Engineering & Vibration Solutions Manager, Aaron Neyman will present "Lightweight Viscous Dampers in High Temperature, High Performance Engines." at the Open Technology Forum.
While you'll need to attend the forum to learn the insights first hand, we (VB) did catch up Mr. Neyman as he prepares for it.