As Vibratech TVD continues to supply OE customers as an 'essential' manufacturer during the COVID-19 pandemic, we have also taken the moment to review our replacement parts catalog to best supply service centers. Heavy Duty parts and service managers now have two excellent Vibratech TVD damper choices for servicing their Cummins ISX / X15 owners.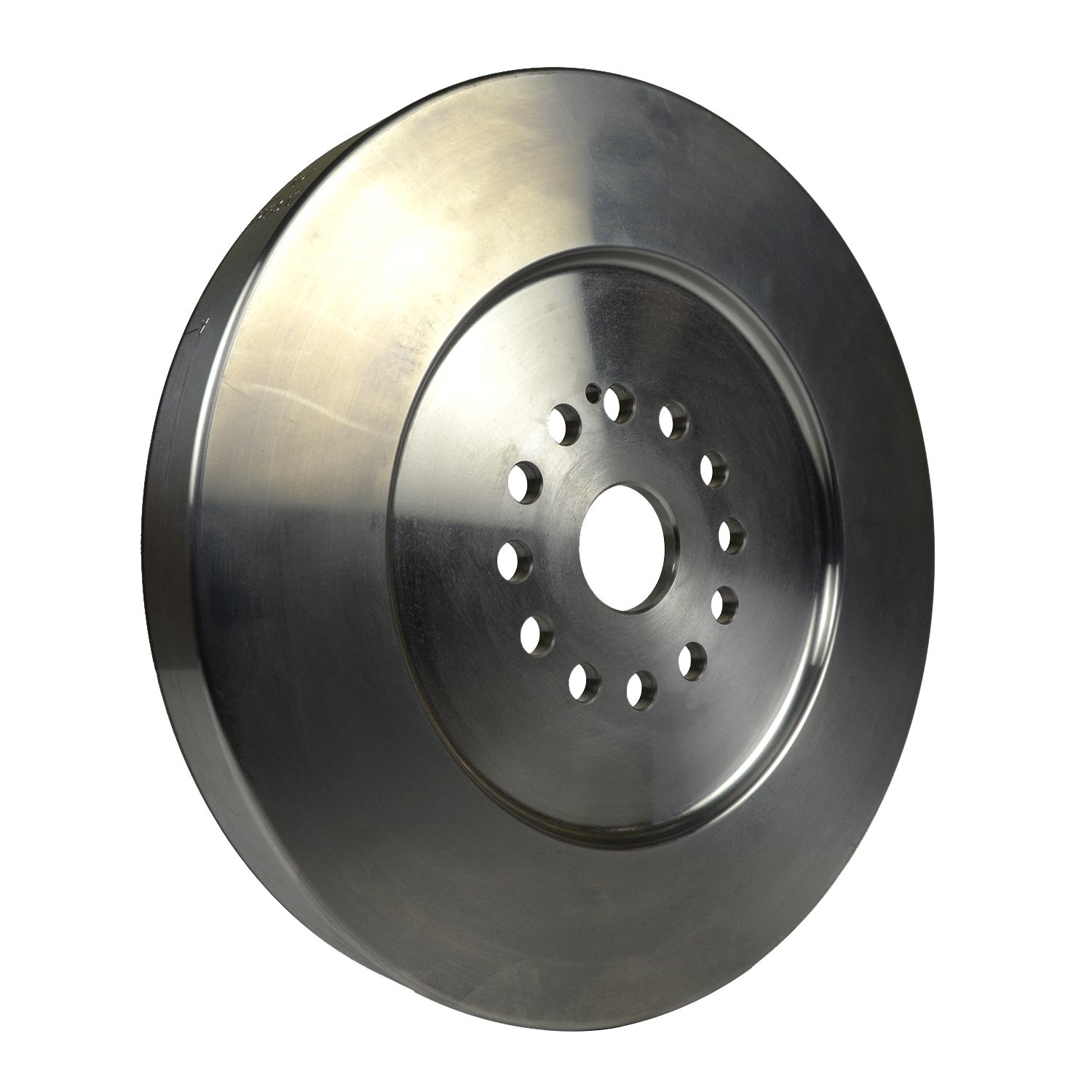 PRODUCT RELEASE
FOR IMMEDIATE PRESS RELEASE
Contact: Vibratech TVD
(716) 592-1000 : sales@VibratechTVD.com
SPRINGVILLE, NY [April 23, 2020] - Vibratech TVD announces the general release of a Severe Duty crankshaft damper for Cummins ISX / X15 engines. Over-the-road truck operators and heavy duty diesel technicians requested the product to be developed after experiencing crankshaft failure and front gear noise under severe conditions while using the OE vibration damper.
The Vibratech TVD Severe Duty damper is more robust than the traditional Vibratech TVD Heavy Duty standard ISX / X15 replacement. Diameter remains 14-3/4" while damping mass is increased 37% to 54.7 lbs. Damper durability is also improved for continuous operations in high ambient temperatures above 100oF / 38oC.
Vibratech TVD recommends the Severe Duty damper if experiencing front gear noise, power output above 600 hp, and/or in long haul trucks with multiple trailers. Other applications may include high temperature environments, logging, mining and construction.
P/N: 1461704-000
About Vibratech TVD
Vibratech TVD is a leader in torsional viscous damper design and development for the engines that power our global economy. We partner with OEM and aftermarket engineering teams to provide torsional vibration analysis, design integration, rapid prototyping and product validation. Vibratech TVD is relationship focused and offers OEMs needed flexibility and speed to market while delivering precision quality. Headquartered in Springville, New York, USA, the company features advanced CNC manufacturing capable of low, mid and high volume production. Made in USA. ISO 9001:2015 certified.
###