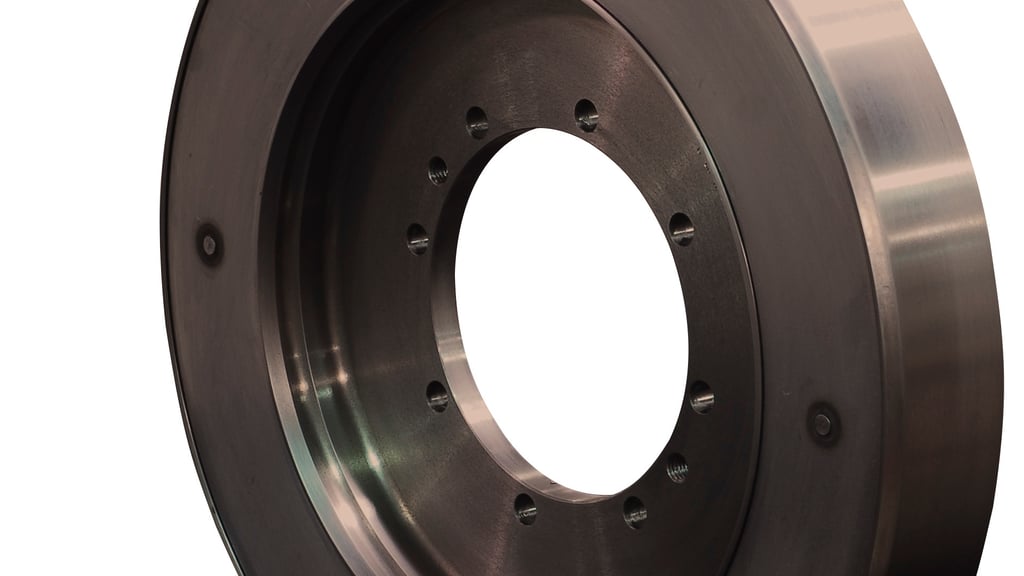 In this part of our blog series Oil & Gas Industry - Engine Damper Service & Remanufacturing we provide valuable tips in how to handle and install a heavy duty viscous type engine damper.
Inside a heavy duty viscous damper there is only a small gap between the outer housing and internal free rotating inertia ring. In some applications this gap may only be 0.0020" or about the thickness of five sheets of copy paper. The damper will not function properly if a dent in the outer housing locks the inertia ring. General handling guidelines include:
Never lift an engine by the damper.
Never use a chain wrench on the damper to rotate the engine.
Never install or remove a damper with a hammer.
Do not drop. The weight of the damper itself will dent the housing.
If painting, do not pain the mounting surfaces.
When installing a viscous type engine damper be sure to follow the recommended mounting bolt and drive belt torque specifications set by the OEM. Heavy duty viscous dampers are zero balanced and designed with very minimal runout or axial movement from the engine. Modern advances in non-metallic bearing materials inside the damper have greatly increased its ability to compensate for such movement, however consideration should still be given when assembling the overall configuration. This is especially true with older engines not intended to operate at today's production demands. Power levels exceeding main cap clamping capacity and / or a worn thrust washer can induce axial vibration of the damper. This will accelerate bearing and silicone wear inside the damper.
Crankshaft runout, improper mounting, belts torqued too tight and / or a bent crankshaft can induce orbiting vibration of the damper. This will also accelerate damper wear and reduce expected life.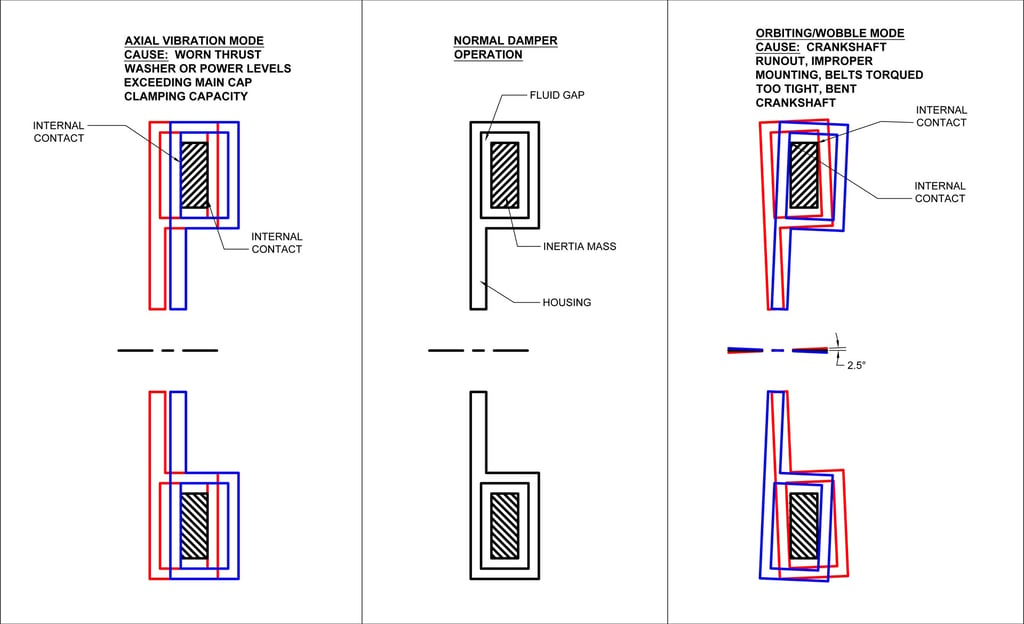 Blog Series: Oil & Gas Industry - Engine Damper Service & Remanufacturing

Throughout this blog series we've taken a closer look at servicing engine dampers in the oil & gas industry. This may include pumping engines, gensets, construction equipment and on-highway trucks. Field operators, service technicians and parts distributors will learn valuable recommendations and product solutions from Vibratech TVD. Previous posts include:
All content is available in a convenient download titled; Oil & Gas Industry - Engine Damper Service & Remanufacturing. This technical article makes for a valuable addition to your internal training program and field service reference materials.
Our sales and technical consultants are happy to assist in your support, simply contact us.
---
About the Author

Brian LeBarron is a marketing coordinator and content developer at Vibratech TVD. In addition to coordinating custom training programs for OEMs and parts distributors, he has been a guest speaker at AERA Engine Builder Association technical conferences and the Advanced Engineering Technology Conference. Published works on the topic of torsional vibration and engine dampers have appeared in Engine Professional, Precision Engine, Diesel Progress, The Shop and EngineLabs.com. During leisure time he enjoys history, travel and the outdoors with his family.