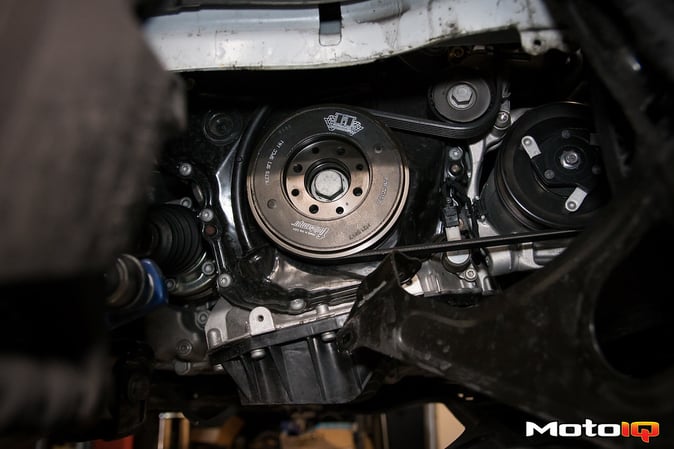 Fluidampr® performance viscous dampers are a fully owned product of Vibratech TVD. They are the leading viscous damper in the performance racing industry and can be found on an OEM endurance racing team down to the grassroots level. Professional engine builders install a Fluidampr performance damper as a fundamental building block to help achieve long term durability. Increases in torque and horsepower are often realized as a result of improved efficiency by minimizing torsional vibration. Recently, our friends at MotoIQ.com, a prominent automotive performance digital publication, discovered just that. They achieved a whopping 12 whp peak gain at 5,600rpm and 19ft-lbs peak gain at 3,650rpm with their Volkswagen Golf R MKVII project car.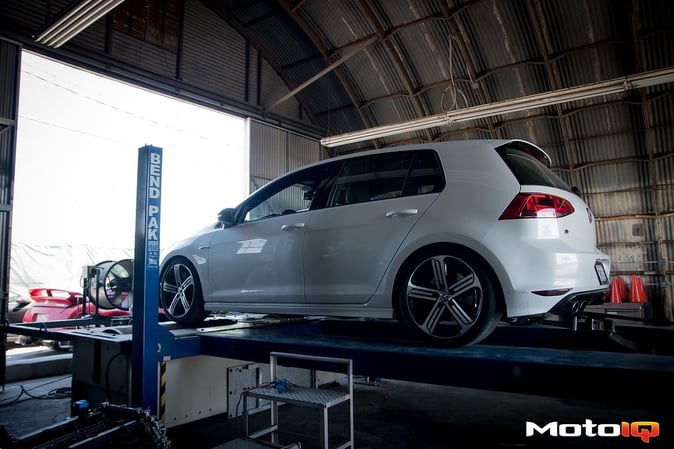 "...the main goal for installing the Fluidampr crank pulley was to lay down a solid foundation to maintain reliability while we embark on the road to extract more power out of our Golf R's powertrain. The solid performance gains we experienced are simply a very welcomed bonus!" - MotoIQ.com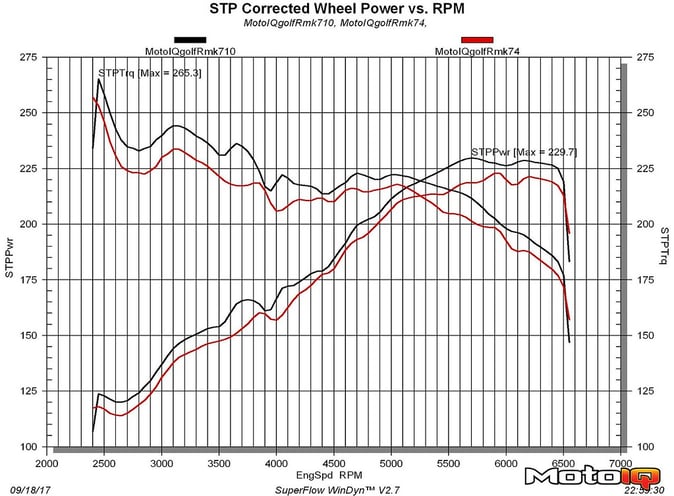 Read MotoIQ.com's complete independent install and test; Project Golf R MKVII: Fluidampr Test by Isaac Sandoval.
High quality performance shops have also had remarkable success with a Fluidampr performance damper on particular Volkswagen and Audi applications. The TSI/TSFI, VR6 and 1.8L turbo engine platforms being three of them. Please note that each engine configuration is different. Dyno results and torsional vibration maps will vary.
Download the case study below to learn more about Vibratech TVD's ISO 9001:2008 Design and Development certified capabilities for automotive applications. The study highlights the challenges and accomplishments of improving torsional damping control on an opposed-four engine.