Crankshaft Damper Development Case Study
Part 7 - Crankshaft Torsional Vibration Test Results
Previously we discussed the objections we were testing for in determining the validity of a viscous damper upgrade for the Subaru FA20 / Toyota 4U-GSE engine found in the Subaru BRZ, Scion FR-S and Toyota GT86. While the Fluidampr® performance viscous damper in this case study is a product of Vibratech TVD, powertrain engineers benefit best when our ISO 9001:2008 design and development certified methods collaborate with your internal processes to ensure total quality.
With lab testing complete and the first set of data reviewed, the focus of this post is the overall crankshaft torsional vibration analysis waterfall plots.
First, the OE tuned elastomer damper.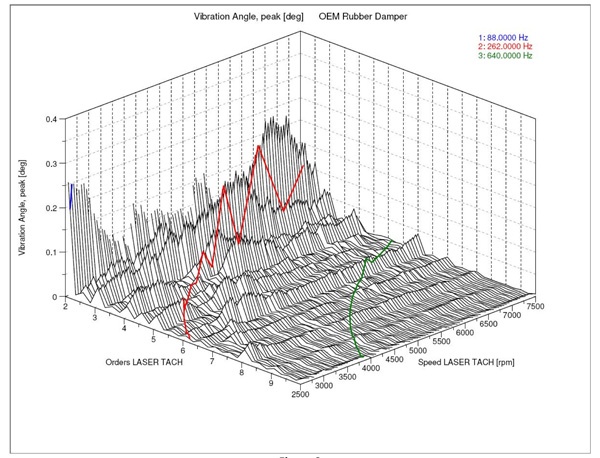 Second, the Fluidampr performance viscous damper.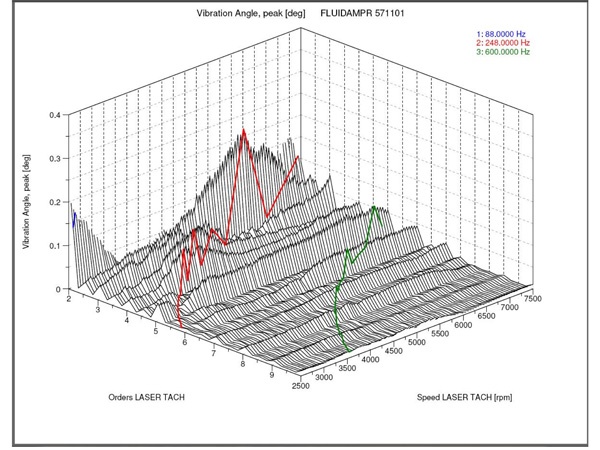 Last, a popular un-damped lightweight pulley.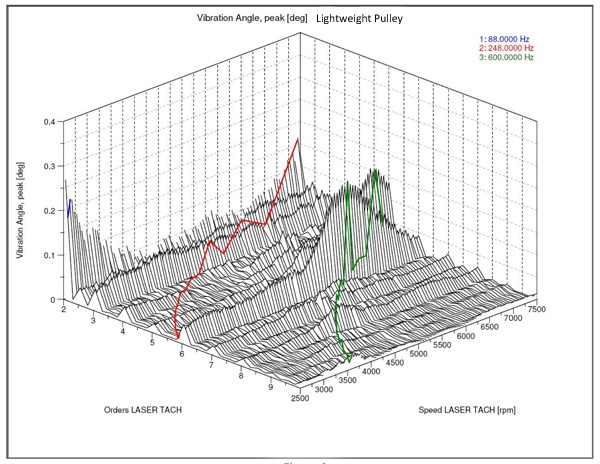 What do you make of the torsional vibration test results? Read our analysis by downloading the e-book below. Next time we'll focus on some interesting individual order comparisons.
---
---
* Disclaimer - Vibratech® TVD and / or Fluidampr® products have no connection or affiliation in any way with Subaru, Scion or Toyota and / or their affiliates. References to any trademarked product(s), names(s) or OEM part is intended solely for reference to the usage for that Fluidampr part.